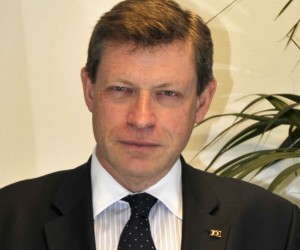 About the Author
Jan E. Frydman
Partner, Ekenberg & Andersson
Former Head of Unit for international regulatory affairs, European Commission's Directorate General for Enterprise and Industry

Friday 1st October, The purpose of the Transatlantic Trade and Investment Partnership (TTIP) is to reduce or eliminate barriers to trade and investment between the EU and the US.
This idea is by no means new. Back in 1995, both sides started an effort towards a kind of free trade agreement (the New Transatlantic Marketplace, or "NTM"). While these efforts failed, the EU and the US have, ever since then, been engaged in a long range of initiatives aimed at removing unnecessary barriers to trade.
Tariffs, complex customs procedures and restrictions on investment and public procurement all cost time and money and limit opportunity. But most barriers are caused because goods and services are regulated differently on both sides of the Atlantic, so most efforts so far have focused on trying to achieve greater regulatory convergence. The main reason is that this makes sense! And what makes sense will not go away. Having to create two versions of everything, and/or to test the same product twice, is a burden, and for no apparent gain. The cost to industry, and ultimately to consumers, of maintaining such differences are higher than the tariffs.
Barriers to trade limit the ability of companies to grow and create jobs, which is particularly true for small and medium sized enterprises; in many cases they will not even be able to sell their products across the Atlantic. This also limits consumer choice and keep prices unnecessarily high. Importantly, this is not about deregulation or about lowering safety requirements. It is rather the contrary: by paving the way for setting global standards based on our shared values, safety in the world would if anything be improved.
Over these many years, the initiatives taken by the EU and US have generated a wealth of knowledge of the two regulatory systems on both sides. Based on that experience, and taking into account the differences between two rather different regulatory systems, a structure with a process has gradually been developed "to pursue, as appropriate, harmonized, equivalent or compatible solutions, and take appropriate steps to minimize or eliminate unnecessary divergence in regulations" as it was formulated in the original Guidelines adopted already in 2002.
It addresses both "horizontal" aspects, i.e. good regulatory principles and practices like transparency, impact assessments and how to deal with risk, but also includes many "sectoral" aspects, i.e. how to reduce the cost of divergence in specific sectors. Hopefully, TTIP will benefit from this by building on this development and bringing it forward to the next level. In doing so, it will be important to consider at least five things.
First, that the EU and the US have different and separate legal and institutional frameworks, and these are not likely to change as a result of T-TIP. This defines what it will be possible to achieve on the regulatory front in TTIP and – not less important – how to achieve it.
Second, that it is important to establish what the TTIP's ambition for each sector will be; for example, is it (i) to harmonise or mutually recognise all requirements and conformity assessment procedures that a product is covered by, so that, ultimately, that product (say, a car) can be bought and sold between the EU and the US as easily as they can now be bought and sold within the EU and the US? Or, is it (ii) to focus only on some of those requirements (say, on door locks and seat belts, but not on the whole car)? Or, is it (iii) to maintain each side's regulations unchanged, but instead try to reduce cost from duplicative administrative burdens, data collection, testing requirements, etc? This choice will determine what it will take to get there. In this context, it will also be important to manage expectations, as these ambitions will lead to very different results.
Third, that if such solutions are chosen which will require new regulations or amendments to existing regulations (which is likely in examples (i) and (ii), but perhaps less so in (iii), to actually happen they will then have to be subject to the legislative mandates and/or administrative procedures required in the US regulatory system, and to the appropriate legislative procedure and possible related standardisation required in the EU system. And they have to arrive at the same results on both sides.
Fourth, that it will be important to closely involve stakeholders (to make sure that what is perceived as a problem is properly addressed) and  regulators (to make sure they are on board and that it will be possible to make the changes).
Fifth, that it will be important to communicate TTIP in appropriate ways to address both facts and fiction, to avoid misunderstandings and erroneous myths among the public.
Further Information
Swedish lawyer Jan E. Frydman, partner of law firm Ekenberg & Andersson, analyzes the background leading up to T-TIP, focusing on the challenge of transatlantic regulatory convergence. He has been closely involved in this effort since 1999 as responsible for transatlantic relations and as former Head of Unit for international regulatory affairs in the European Commission's Directorate General for Enterprise and Industry. For the full article, please click here.