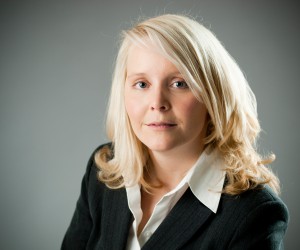 About the Author
Hendrike Kuehl
Policy Director, Trans-Atlantic Business Council

Monday 11th November 2013, One aspect of the TTIP frequently advertised as a major benefit is its impact on third countries, most notably the 'C' in the BRIC states. In addition to chapters on market access, regulatory issues and non-tariff barriers, a third section of the TTIP is specifically focussing on global rules "Addressing Shared Global Trade Challenges and Opportunities in the 21st century".
From the transatlantic perspective this is a reasonable and logical component of an FTA which has the potential to become a gold standard in the international trading system. Be it IP, investment, technical and environmental regulations and standards – Europeans and Americans champion highest levels of protection in all of these areas.
A joint approach on these issues would send a powerful message around the world. Convergent EU-US rules could provide a solid starting point for the promotion of transatlantic standards around the globe. A single set of requirements for products and services, and a transatlantic code of conduct for doing business is likely to shape other countries' trade patterns and to facilitate trade throughout the global supply chain.
But how is this message received in third countries who may themselves strive for a more dominant role in the international political economy? A transatlantic deal that openly promotes the establishment of global rules according to EU-US standards is unlikely to be perceived with a warm welcome. Several emerging economies have been either struggling or unwilling to adhere to rules established in multilateral fora such as the WTO. A sensible and nuanced approach from EU and US officials is necessary in their bilateral communications about TTIP to third countries.
It is crucial to convey a positive message to political leaders outside of Europe and the US that facilitates dialogue. TTIP should not be seen in an antagonistic way. One example illustrating that transatlantic cooperation can be inclusive is regulatory cooperation in the area of electric vehicles in the UN-ECE. Both China and Japan joined working groups on safety and environment. If business and government leaders manage to communicate the positive elements of the TTIP, not only within their own jurisdiction but beyond, we are more likely to succeed in setting shared global trade rules that will be accepted in the multipolar world of the 21st century.