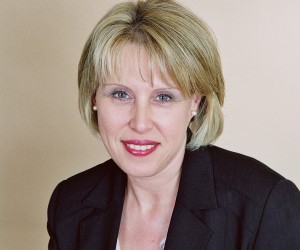 About the Author
Lesley Moody
Managing Director, AES Digital Solutions Ltd

Friday 20th December 2013, As the year draws to a close, businesses are working towards the Christmas break and preparing for 2014. At the same time, the third round of negotiations on a transatlantic trade and investment partnership (TTIP) between Europe and the US are taking place.
Thinking about the talks, I feel a bit like a child at Christmas… hoping that, like Santa, the talks and resulting agreement will bring 'gifts' for businesses in the form of help, particularly for small companies like mine, to enable us to compete and trade more effectively in the US market to make supporting our customers easier and to help us grow our US customer base.
For digital media companies like ours who provide Software as a Service (SaaS) solutions and on-line business management systems, global trade has always been part of what we do. We talk about the world shrinking in terms of doing business with communication becoming easier and new technologies improving real time business and data management – a TTIP offers an opportunity to carry this a step further by providing a platform for trade growth and by simplifying / harmonizing processes and procedures.
So what would AES Digital Solutions like to see in its stocking from TTIP?
Unlike manufacturing companies, issues around things such as export documentation aren't big for us… we don't parcel our products up and ship them to our customers. Being in the ICT market its areas such as harmonization of regulatory standards for the industry with help in areas relating to IP and patents that are important.
It's often said that trading in the US can be like doing business in multiple countries. Size alone contributes to this, but there's also the fact that so much legislation is State driven, and, for all companies irrespective of size, this can be costly and sometimes prohibitive. Contractual jurisdiction and finding the right insurances can become exceedingly time consuming…. It's in areas like these that an EU–US trade accord could make a substantial impact. Travel is also key – despite video conferencing technologies I think it's fair to say that doing business 'face to face' can still be key to sealing a deal. So improved immigration routes to speed the process for frequent business travellers would be welcomed by many of us!
One of the key things for AES Digital Solutions and for all SMEs is that those involved in the TTIP talks are looking to engage not only with large companies and organisations based in London and the South East, but also with SMEs throughout the UK. As Managing Director of a smaller SME providing on-line systems and associated services from the North East of England to a number of customers in the US, this is both refreshing and encouraging. TTIP is a once-in-a-generation opportunity to simplify how we do business between the EU and US and we should all, including the smallest of companies involved in EU-US export, look to make the most of the great benefits that could come from this agreement.
Tags: AESDigitalglobalinternetinvestmentNewcastleNorth EastSaaSSMEsoftwareSolutionsTradetransatlanticTTIP