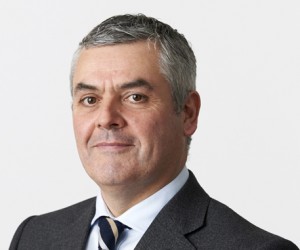 About the Author
Martin McKervey
Partner, Infrastructure, Construction & Energy, Nabarro LLP
Chairman, Sheffield City Region Local Enterprise Partnership, Property & Construction Sector Group

We were very pleased to host the TTIP Road Show when it came to Sheffield on 1st October.
The road show was very timely as we in the Sheffield City region grapple with the challenges of reshaping and rebalancing our regional economy. We do so not in isolation from the national challenge. We recognise the importance of exports and international trade to our future economic growth and prosperity.
Firstly, I would like to congratulate the Sheffield City Region Local Enterprise Partnership, our Chambers of Commerce and organisations such as the South Yorkshire International Trade Forum, UKTI and Made in Sheffield for the very valuable and important work they are doing in this area. We are collectively – public and private sector – embracing the challenges that are ahead but also conscious of the substantial opportunities that we must grasp in terms of international trade and how important that is for our City Region.
Europe and the US are significant and important markets for businesses across our City region.
In one sense our journey has already started but we know that we have much more to do.
There are a number of important issues and challenges before us.
Q1     What would a free trade agreement between the US and the EU actually mean particularly in terms of those businesses involved in exporting, how will this generate new jobs and what will this new market place look like?
Q2     What does this all mean for our SMEs – let us not forgot that SMEs dominate the business landscape of our City region.  What will this do to improve the SME approach to and experience of exporting?
Q3     What does this mean in relation to the regulatory landscape?  Will a simpler regulatory landscape translate into lower costs?
Q4     Will this result in the elimination of the vast majority of tariffs, harmonising regulations on both sides of the Atlantic and so reduce the costs to consumers and addressing behind – the – border barriers to trade across all sectors of the economy?
Q5     How is the voice and concerns of business to be articulated and heard in the trade agreement discussions and negotiations?
Q6     What challenges does this present to us in terms of how we market and brand our City Region internationally?
I would also like to extend a very special thank you to our Chair Jeffries Briginshaw, Managing Director of British American Business, the Right Honourable John Healey MP, Chair of the All Parliamentary Party Group on EU – US Trade and Investment and to our Panel, all of whom collectively made the event most informative.
We now must embrace the challenge of building on this important initiative and delivering real and meaningful outcomes.