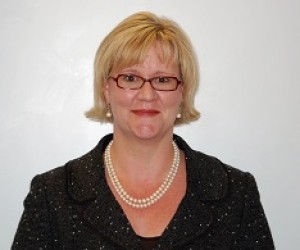 About the Author
Lisa Schroeter
Global Director of Trade & Investment Policy, The Dow Chemical Company

Why does increased trade between the US and EU matter?  After all, generations of companies and workers have crossed the Atlantic – establishing plants, creating new businesses and employing millions of each other's citizens.  As companies, we are vested on both sides of the Atlantic – our mutual interest has never been clearer.
So why does it matter, and why now?  The fact is, the world is a much more competitive place.  And the American and European economies have been hit hard by recent recessions.  We need a progressive, advanced effort to remove the barriers, inefficiencies and unnecessary costs that make our innovative companies less successful.  We need to restart the transatlantic growth engine – not just to drive global growth, but to leverage our common values to set a sustainable path to competitiveness, employment, and innovation –.  That common path should be based on sound science, common approaches to regulation, elimination of nuisance tariffs, bedrock commitments to protecting our investors, and 21st century principles impacting global trade and investment..
How do we get there?  We need to focus on the opportunities – and the value.  For example, regulatory cooperation is critical to my sector – the chemical industry.
Regulatory cooperation hardly sounds the most exciting subject in the world and it probably isn't – although within TTIP it seems to be generating a lot of heat if not light.
Our customers want innovative products that meet high performance and safety requirements and that is what we are determined to give them. As industry, and as Dow, we have called for clear commitments in the TTIP regulatory discussion. For chemicals, that would mean streamlining the existing high standard schemes we have on both sides of the Atlantic to focus on our common purpose – protection of human health and safety and of the environment. And we should also encourage transatlantic cooperation towards aligned approaches on emerging issues.
So regulatory cooperation is categorically not about reducing standards.
But we can be more efficient and that is in our customers' interests and should also be in the interest of governments on both sides.  In practice we see lots of things we could do more simply and effectively including:
Only collect the data once for both markets;
Only analyse the data once for both markets;
Keep data confidential where needed, otherwise open;
Align our regulatory approaches where we can – and explain why where we can't.
Achieving this would help to reduce duplicate efforts, lead to lower costs, make better use of resources, and create higher output. Especially for small business, we need to make the approvals process more efficient and less costly.  This will also support the work of the regulators , by allowing them to better manage high workload with limited sources.
There's a lot to do but also a lot of value to gain – and we're convinced that regulatory cooperation is a goal absolutely worth achieving.