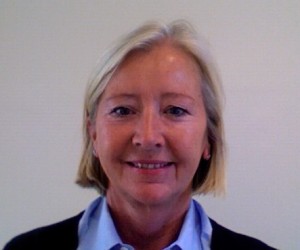 About the Author
Elisabeth Roderburg
Transatlantic Trade & Investment Partnership Advisor, BritishAmerican Business

30th August 2013, Small and medium sized enterprises (SMEs) are often described as the lifeblood of the UK economy due to their sheer number, estimated at 4.8 million in 2012, and the jobs they provide, more than half of all UK employment.  It is broadly recognized that SMEs  – companies with less than 250 employees – account for some 90 per cent of businesses and are often in the forefront of innovation and implementation of new technologies.
It is perhaps not as well known that the SMEs stand the most to gain from a successful conclusion of an ambitious Transatlantic Trade and Investment Partnership (TTIP) between the EU and the US. This is not only because it is an explicit goal in the negotiations launched in July this year to facilitate transatlantic business participation for SMEs.
SMEs will first and foremost benefit because TTIP aims to establish a greater degree of regulatory coherence between the US and the EU.    Today the EU and the US regulate to provide for, for example health and safety concerns – often at the same level – but with different regulations.  In public consultations SMEs have pointed to the particular burden that such regulatory differences pose for their activity.  The often, difficult paperwork, conformity assessments and administrative costs of dealing with divergent regulatory environments pose sometime prohibitive costs for SMEs. While larger corporations are better placed to dedicate staff to such tasks, SMEs struggle to meet different regulatory requirements in different markets, even though the regulatory goals may be the same.
SMEs are also expected to gain significantly from TTIP because SMEs tend to dominate the sectors where increased trade is expected to result from an agreement.  For example SMEs account for more than 95% of the processed food, machinery and motor vehicles and parts sectors. These are the sectors where UK exports to the US are expected to grow significantly after an agreement has reduced the barriers to trade.
So, while the launching of ambitious trade negotiations between the US and the EU may seem of little relevance at first sight, for a small company in the Midlands for example, the potential gains for the company of a successful outcome are major.
Tags: GrowthJobsSMEsTTIP