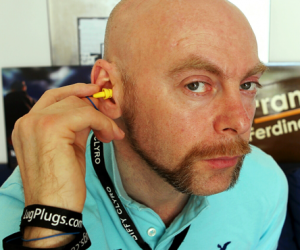 About the Author
Steve Broadfoot
Director of Steve Broadfoot LTD, LugPlugs' brand

Friday 7th February 2014, LugPlugs™ is a 'hearing protection delivery system' which takes high quality earplugs and provides them in a format that is cool, convenient, and brandable by sponsors. We are currently developing the US market for our product and are working with Anne Murphy of Innovi Business Growth who is providing support for this activity.
LugPlugs™ currently imports earplugs from the USA to the UK to use in the manufacture of the finished LugPlugs delivery system. Given that there is currently no Free Trade Agreement (FTA) between the USA and the EU, what does this mean for LugPlugs?
There are two issues that need to be addressed; the first issue relates to costs and the second to bureaucracy.
The lack of a Free Trade Agreement between UK and USA means that the components and final product cost more. LugPlugs is currently liable for import duties and customs clearance charges when the components arrive in the UK from the USA. When the finished product is subsequently exported to the USA, a further round of import duties and clearance charges apply and these must be factored into the selling price in the US market. LugPlugs already incurs fees in the US for trademark registration, insurance and certification. The additional costs which arise from duties and customs clearance charges make the product less viable as a business.
When trading across borders, there will always be a need to follow customs procedures regardless of whether a FTA exists. Although most companies that are trading internationally use the services of a forwarding agent, responsibility for providing the correct information remains with the exporter/importer and they are liable for any errors in customs declarations. The absence of a Free Trade Agreement increases the customs paperwork and for companies like LugPlugs who are new to importing/exporting, this adds to their non-income generating workload.
Although the above scenario is typical for all businesses that trade with countries where there is no FTA, the costs and compliance with customs documentation can prove too onerous a financial and administrative burden for smaller companies. These companies may decide not to pursue opportunities in a particular market despite there being a clear cut demand for their product.
When discussing Free Trade Agreements, it is also important to remember that the consumer also benefits; the removal of duties means that products can be priced more competitively and goods are more readily available as non-tariff barriers have also been abolished.
In conclusion, although LugPlugs can be considered as essentially a US-UK product which fulfils a customer need, it is debatable whether it can be viable due to cross-border costs and bureaucracy.
Further Information