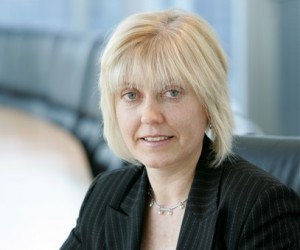 About the Author
Linda Hanna
Director of Strategy & Economics, Scottish Enterprise

Monday 14th April 2014, The US continues to be the largest single export market for Scottish goods and services with an estimated £3.5bn ($5.6bn) of exports in 2012, accounting for over 12% of all international exports from Scotland.
For example the US is Scotland's number one export market for whisky at £758m ($1,229m) in 2012, an increase of 16% on the previous year and in total, food and drink exports in 2012 to the US increased by 30%  to just under £1bn ($1.6bn) with fresh Scottish Atlantic salmon exports seeing a 42% increase to the US in 2012.
Typically, we will support and deliver in excess of 40 major trade missions each year in the Americas and assist over 500 companies access the US market.
Looking to the future the US has been ranked either 1st or 2nd as a future new export market by Scottish businesses in the last 5 years and TTIP will only further enhance the attractiveness of the US to Scottish business as non-tariff barriers reduce.
Scotland has a strong business affinity with the United States and this is reflected in the number of GlobalScots base in the USA, with nearly 200 members (30% of the total) giving advice and guidance to Scottish businesses with particularly strong membership in technology, energy, life sciences, creative industries and food & drink.
Not only is the US a key export market but US companies are also key investors in Scotland.
Overall, US owned companies account for 580 enterprises (28% of total), employing 98,000 (34% of total) and with a combined turnover of £27bn ($41,000bn).
The US retains its position as the largest source of FDI projects for the Scottish economy, accounting for 41% of all investment projects into Scotland in 2012. US owned companies also account for over 40% of Scottish business R&D expenditure
Over the past six years, we have secured over 13,500 jobs from US companies with a combined investment of over £1bn.
Scotland, with its talent, research excellence and built and natural assets is already a very attractive location for US corporations to locate. With TTIP this will be further enhanced, in particular as a base to access the European market.
Linda Hanna will be speaking at our TTIP Road Show event in Glasgow on Thursday 1st May. To register for the event, please click here.