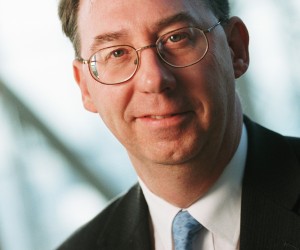 About the Author
Alastair M Evans
Head, Government Policy and Affairs , Lloyd's

Monday 10th March 2014, There has been substantial change to both the detail and aspects of the architecture of insurance supervision on both sides of the Atlantic in recent years.  This process of modernising and upgrading insurance supervisory rules is by no means over, not least because of emerging global rules on capital standards and supervision of internationally active insurance groups being developed by the International Association of Insurance Supervisors.
European and US insurers together represent 61% of global premiums in insurance and more than 90% in reinsurance, so both the EU and the US have an obvious reason for improving their regulatory co-operation with each other.
Discussion of common insurance issues between the Transatlantic Partners is not new.  There has been an EU/US insurance dialogue for many years held under the Financial Markets Regulatory Dialogue.   Participants include the European Commission, EIOPA, the US Federal Insurance Office and the National Association of Insurance Commissioners.  It has helped to promote understanding of each Union's approach to insurance supervision and has produced some noteworthy output.  A detailed paper 'The Way Forward' was produced in 2012 comparing EU and US approaches to key insurance supervisory issues including professional secrecy and confidentiality, group supervision, solvency and capital requirements, reinsurance and collateral requirements, supervisory reporting, peer reviews and supervisory on-site examinations.  Common objectives were set in these areas for the next five years.  This was welcome.
Yet, progress remains frustratingly slow in addressing some of these issues.  Despite being criticised over many years by the EU and other countries, the US State statutory reinsurance collateral rules continue to discriminate severely and illogically against effectively supervised, well-run, well-capitalised, highly rated, long-standing cross-border reinsurers in the US market.
We welcome the recent EU proposal on co-operation on financial services regulation between the EU and the US and its statement of the principles on which this co-operation should be based.  The TTIP, we hope, will be able to anchor the current insurance dialogue within a more transparent, politically accountable and rules-based process, promote yet closer co-operation and lead to the removal of outstanding and unnecessary barriers to trade.