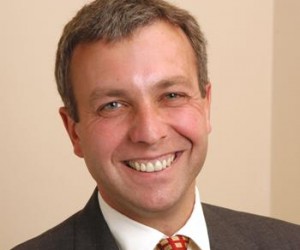 About the Author
Richard Currie
Director of Public Affairs, UPS

Monday 7th October 2013, As the U.S. Government "shutdown" continues, the second round of negotiations for the Transatlantic Trade and Investment Partnership (TTIP), due to take place this week in Brussels have been postponed. Despite this delay, and albeit with fewer hands on deck in the U.S., preparatory work continues, as USTR and DG TRADE negotiators get ready to shift gear and delve into the core policy components of the agreement.
Amidst a number of newer and some more contentious topics which are on the table, an area with major potential for success is customs and trade facilitation. Although perhaps inconspicuous at first, customs processes hold the key to unblocking transatlantic supply chain bottlenecks, liberating a host of smaller businesses and start-ups which struggle to manage cumbersome and costly administrative processes, and boosting transatlantic consumer activity by easing duties on low-value shipments.
For the Competitive Delivery Services (CDS) sector, which comprises logistics, freight and supply chain management companies such as UPS, trade facilitation measures improve our capacity to respond to the time-sensitive demands of consumers and businesses. The e-commerce boom has created immense potential for the transatlantic economy, by allowing smaller businesses in particular to benefit from access to markets on either side of the Atlantic. The TTIP can help these players further extend their commercial reach by simplifying customs processes between the U.S. and EU. Raising the de minimis threshold for customs duties and other taxes to exempt shipments below $800, and the electronic pre-clearance of goods are two examples of how the administrative burden of importing from or exporting to the U.S. or EU can be reduced.
The U.S. and EU agree that customs and trade facilitation is an area with positive potential, and plan to begin discussing options within TTIP shortly. Ongoing cooperation on air cargo security and the mutual recognition of the EU Authorized Economic Operator and U.S. Customs and Trade Partnership Against Terrorism (AEO/C-TPAT) schemes are strong precedents for cooperation in this realm.
In addition to improved customs and trade facilitation, the U.S. and EU also have the opportunity to lead by example in the realm of competition. For the CDS sector, a joint recognition of the importance of a level playing field with respect to State-owned and State-sponsored enterprises would set a high benchmark beyond the transatlantic border, paving the way to allow American, British and other European and companies to compete on a level playing field abroad.
Under the watchful eye of consumers, businesses, and governments considering the compatibility of their own customs processes with 21st century trade, TTIP negotiators have a unique opportunity to pair procedural change with tariff and regulatory measures to boost transatlantic trade. The progress achieved to this end will be one of the key topics addressed at the BritishAmerican Business TTIP Roadshow on 5 November in Edinburgh.
Tags: CustomstraTradeUPS