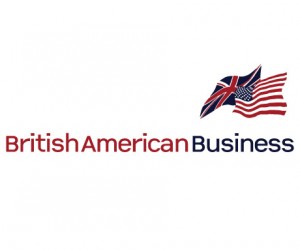 About the Author
Emanuel Adam
Public Affairs & Policy Manager, BritishAmerican Business

Originally from Network Magazine, 2015 Vol. 1
Changing the Approach – Winning the TTIP Case 'On the Ground'
Ahead of the 10th round of TTIP negotiations in July 2015, in the UK the public discussion of TTIP continues to be a 'Ping-Pong match' between proponents of an ambitious agreement and critics who fear the agreement objective is to lower standards and to undermine government's rights to regulate in public interest.
We at BritishAmerican Business have long advocated an ambitious agreement that will bring jobs and growth to our economies on both sides of the Atlantic. However, we recognise that proponents of the agreement such as ourselves have not yet been successful in fully illustrating the direct benefits this important agreement can bring to businesses – big and small.
This is especially surprising in the UK given our close ties we have with the US when it comes to trade and investment in particular. The US is the largest importer of UK goods and by far the largest investor in the country. Just one example: One million people – maybe more – get up every morning to work for an American company. A successful TTIP is therefore likely to benefit hundreds of companies, and thousands of their employees, already doing business with and in the US – and hopefully many more – across the UK.
If we want to make a case for TTIP, we have to capture the impact transatlantic trade and investment already has for businesses in the UK and we have to show in a local and tangible way where TTIP can make a positive difference. Statistics and estimates can give us an indication, but the real impact will only be visible "on the ground" where UK-US trade and investment takes place every day.
With four events focused on the benefits and changes that TTIP can bring to the four most important sectors by size in the UK – Chemicals, Food & Drink, Life Sciences and the Automotive sector – this is what our new event series 'Open for Business', starting in June 2015, aims to do. In all of these sectors, UK-US trade and investment contributes to growth and innovation. In all of these sectors, we think that TTIP provides an opportunity for barriers to be removed and more market access opportunities. Together with numerous businesses and local stakeholders which are part of different industry sector fabrics, this is what we want to illustrate.
TTIP continues to teach us an important lesson: it is sometimes not enough to speak about the geopolitics and global dimension of a policy to win a debate. In TTIP we think that the most convincing case will be made by the people and businesses who will be directly affected by it.
Emanuel Adam, Public Affairs & Policy Manager, BritishAmerican Business