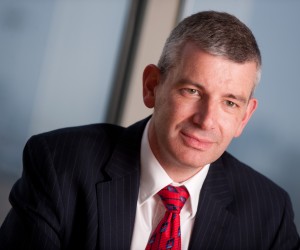 About the Author
Neil Amner
Partner, DWF LLP
Deputy President, Glasgow Chamber of Commerce

Tuesday 29th April 2014, The sheer magnitude of the potential benefits of the proposed Transatlantic Trade & Investment Partnership (TTIP) and how it will affect all sizes of Scottish businesses, from corporates to SMEs, are only now becoming clear. The US is already Scotland's largest single export market as well as accounting for 41% of foreign direct investment. Estimates that the TTIP could add a further $10 billion to the UK economy as a whole, with Scotland gaining a fair share of this total, is most welcome indeed.
The treaty should be of particular interest to the Glasgow business community, especially those businesses within our recognised strengths in life sciences, engineering, food and drink and professional services, all of which stand to gain. There are great opportunities for firms within the European financial services sector which are looking to expand into the US by following their clients into the new markets and building closer cross border commercial relationships.
Glasgow Chamber of Commerce is already actively involved in assisting with export efforts of our members and promoting inward investment into Glasgow. The Chamber will be supportive of initiatives that improve the City's international trading opportunities.
From a law firm perspective, the increased economic output that TTIP aims to facilitate can only be beneficial as investors look to the new opportunities that arise. In all areas of commerce, sound legal advice is a must. Whether you are keen to develop land and need assistance regarding planning issues or require guidance on employment legislation or dispute resolution, qualified lawyers who understand local legal systems as well as having a global awareness are a vital asset.
DWF LLP believes that a reduction in regulatory complexity will have a beneficial knock-on effect for cost savings that will assist local businesses. While there are still key questions to be answered from the treaty negotiation process, especially around future dispute resolution, businesses of all sizes should start taking expert advice to understand the potential of future trans-Atlantic trade opportunities.