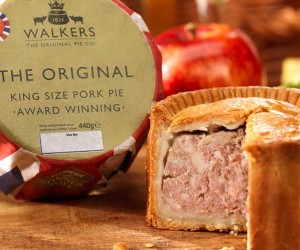 About the Author
Mairi Maclennan
Project Manager, Policy & Trade, BritishAmerican Business

From the Scottish whisky to Stornoway Black pudding and Cheddar cheese, British food and drink is enjoyed the world over. These exports travel to over 150 countries, to Iceland, Singapore, the Caribbean and beyond, flying the flag for Britain wherever they are found.
Not only do they serve as brand ambassadors for the country, food and drink contributes massively to the UK economy.   In 2014, food and drink exports, including alcoholic beverages, totalled almost £19 billion with goods worth £7.36 billion being exported to non-EU markets.
The US is the top non-EU market for British food & drink products worth over £1.9 billion in 2014, with whisky accounting for £769 million or 40% of total exports to the US. The US is also by far the most importance source of foreign direct investment for the food & drink sector.
Despite growing exports, food & drink manufacturers still face barriers and/or are reluctant to start exporting to the US. There are a number of possible reasons for this, in particular tariffs and regulatory differences. Although tariffs are generally low, for certain sub-sectors they remain high. Rates can easily go up to 20% or 35% for products such as yogurts or chocolate milk, costs that add up for UK producers seeking to enter the US market.
Walker & Son exemplifies the barriers that hundreds of companies on both sides of the Atlantic are likely to face when exporting or thinking about expanding across the Atlantic. At their Charnwood Bakery over 90% of all Melton Mowbray pies are produced. A staple of the British diet for almost 200 years, Melton Mowbray pies have had Protected Geographical Indication (PGI) status since July 2009. However, despite their popularity elsewhere they have yet to reach American shores.
The paper work and procedures currently required for an expansion across the Atlantic, including a separate audit by a US agency, means that like many British products, they may be further delayed in making the journey to the US.  The Transatlantic Trade and Investment Partnership (TTIP) currently negotiated between the EU and the US offers an opportunity simplify this process and enable Walker & Sons to fulfil their transatlantic ambitions, through the mutual recognition of geographically protected products (GIs) and coherent administrative procedures.
Since 2012, BritishAmerican Business has put an emphasis on investigating, reporting and amplifying exactly these local, specific and tangible benefits TTIP could have, in particular for smaller companies. We now know that across the UK, Europe and the US there are many stories just like Walker & Son.
The UK food & drink sector has high quality products and even higher standards to protect them. TTIP will not lower these standards. Where standards are equally high but have been developed differently, the EU and US will seek to agree mutually recognised rules and tests. As part of this the EU will seek recognition for an agreed list of Geographical Indications (GIs), with rules to stop other producers misusing them.
A comprehensive and successful agreement that delivers on these points would be good for food and drink manufacturers all around the UK. Streamlining standards and regulation, while maintain standards and GI status, will enable many companies who had previously found the task too daunting to enter the US market.
The benefits of this could be substantial. Independent estimates suggest that an ambitious agreement could boost food & drink exports by up to 5%. This is likely to affect the entire industry supply chain, with many of the projected increases in exports likely to come from SMEs. Now is the time to get behind TTIP, let's boost the UK food & drink sector and finally let Americans enjoy a Melton Mowbray pie!