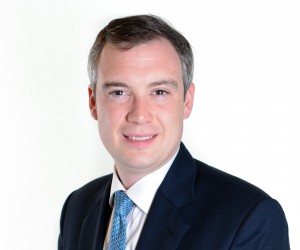 About the Author
James Wharton MP
Minister for Local Growth, Department for Communities and Local Government

For many U.S. investors the appeal and benefits of Enterprise Zones are undoubtedly a well known proposition. Dedicated areas that promote growth through tax concessions, infrastructure incentives and reduced regulations they have been a familiar feature on the U.S. economic landscape for decades.
The U.K. likewise has turned to Enterprise Zones as a force for economic revival over the years with the first being rolled out in the 1980s. The spectacular redevelopment of London's Docklands into the financial and media powerhouse that is Canary Wharf offered evidence that, given the right circumstances and support, they could be a tremendous force for transformation.
Recognizing that potential, the Coalition Government decided to revive and revitalize the Enterprise Zone program in 2011, establishing 24 new Enterprise Zones across the country and making them a key part of its long-term economic plan.
The early signs were encouraging but challenging as we grappled with the difficult nature of many of the sites and the ongoing effects of the global economic downturn on investor confidence. Some may have wavered but we pushed on, working hard with local partners and injecting more than $300 million of Government funding to make sure we got these sites up to scratch and job ready. It was the right decision. By the end of the last Parliament we were seeing activity across all our Enterprise Zones. In fact, at the last count they had created more than 15,500 jobs, attracted nearly 500 businesses and generated more than $3bn in private investment. Much of that progress has come since mid 2014.
With that in mind I am confident we are going to see significant strides in the next few years. The infrastructure and support is now in place to give investors every opportunity to succeed. Furthermore, the political backing is still very much in place with the Government looking to create new zones in Blackpool and Plymouth, while extensions have been granted to several more of our leading sites.
All this offers a healthy environment for investment by U.S. companies and the chance to build on the $770 million that has already been invested into Enterprise Zones from across the Pond. The fact is our Enterprise Zones offer a range of top class incentives to prospective businesses, from tax relief and simplified planning to world-class infrastructure, including super-fast broadband, they are very much an engine for growth. In addition, with their focus on key industrial sectors, including aerospace, advanced manufacturing, science, and renewable energy, they offer a vibrant environment where companies can effectively group together, sharing ideas, research and infrastructure, while tapping into local supply chains and talent pools.
This collaborative approach has led to Enterprise Zone creating industrial centers of excellences across the country. Take Discovery Park in Kent for instance. The former home of pharmaceutical giant Pfizer, the site was facing an uncertain future following the decision by the company to sell its research and development facility. However, the decision to turn the 220 acre site into an Enterprise Zone has led to a revival in the Kent countryside with more than 100 companies joining the site's thriving pharmaceutical innovation and business community.
U.S. investors have taken note with a number of companies moving or expanding at the Park, including U.S. giant, Mylan. One of the world's leading healthcare suppliers, the company has a growing presence at the site, employing more than 18,000 people and boosting East Kent's reputation as a place where science happens. They have been joined by Boston-based Quvium who, thanks to a $770,000 loan from the Government's Regional Growth Fund, have been able to bring their cutting-edge asthma sensor technology to the U.K. market. Elsewhere, U.S.-owned automotive giant Cosworth are making huge strides at Northampton's Enterprise Zone and, earlier this year, welcomed Prime Minister David Cameron to its site to open a new $34 million advanced manufacturing center. The facility will allow the company to fulfill $115 million of new contracts, creating 70 highly skilled jobs and apprenticeships and safeguarding 280 more jobs. And in the Tees Valley in the northeast, U.S. company Air Products are investing heavily in renewable energy facilities which, when complete, will be the largest of their kind anywhere in the world.
U.S. interest has also been prominent in Sheffield's Enterprise Zone with both U.S. Ambassador to the U.K. Matthew Barzun, and former presidential advisor Bruce Katz, having visited the site recently. Of particular interest to both was the Enterprise Zone's Advanced Manufacturing Research Centre – a pioneering facility backed by the University of Sheffield and a host of leading companies – including Boeing, Rolls-Royce, BAE Systems, and Hitachi. Dedicated to providing advanced manufacturing companies with access to industrial expertise and cutting-edge machines, the facility has been key to Sheffield's continued push as a world-class center for advanced manufacturing. Furthermore, it is playing a key role in training the next generation of engineers with its state-of-the-art training center providing apprenticeship opportunities for 250 people a year.
It is an approach that is being replicated across the Enterprise Zone program with millions of pounds being pumped into new training facilities that will ensure companies have the talent on hand to help them hit the ground running and grow their business when established. It dovetails well with this Government's commitment to train more than three million new apprentices through the life of this Parliament because we know the U.K.'s strength and, indeed, its attractiveness to foreign investors lies in having a skilled and experienced workforce ready to go.
The U.K. also offers U.S. companies who choose to have a physical presence here a fantastic springboard for global growth, given its location between North America and the eastern markets and its first-class connections to Europe, Asia, and the Middle East. Coupled with the U.K.'s creativity, talent, its ever improving economy and steadfast political support for overseas investment, it is no surprise that we remain the leading European investment destination of choice.
Enterprise Zones are a key part of that lure. Whether it be the automotive excellence of the Midlands, the emerging renewable energy markets of the Humber, or the advanced manufacturing excellence of the North, there are a myriad of opportunities for overseas investors.
It is often said that the U.S. and U.K. are two countries divided by a common language. The fact is there remains a strong connection between our two countries, no more so than the bonds between our two economies. U.K./U.S. trade flows total well over $200bn per year and rising and together we have around $1 trillion invested in each other's economies. With that sort of 'Special Relationship' it seems only natural that U.S. investors would want to be part of the latest chapter in the U.K.'s economic success story.
Further Information
James Wharton is Parliamentary Under-Secretary of State in the Department for Communities and Local Government with responsibility for Local Growth and the Northern Powerhouse. He has been a Member of Parliament since 2010.