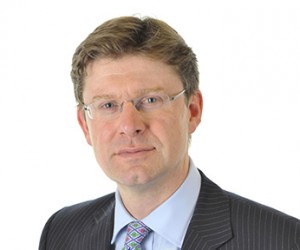 About the Author
Rt Hon Greg Clark MP
Minister for Cities
The global investor community is well used to considering London as one of the top five safe havens for investment, be it for the short or the long term. For the UK government, this is a happy state of affairs. And long may it continue. After all, London is a pre-eminent global city, arguably the pre-eminent global city.
For years, inward investors have been attracted to London's geographic position and its time zone, with its stable political and legal systems, and of course the fact that English is our first language. And we have a hugely successful cosmopolitan society here, where "every country has a home". We have also been fortunate to have enjoyed charismatic and self-confident leadership in our capital city for over a decade now, currently led by our colorful Mayor Boris Johnson, well renowned for storming around the globe, taking London investment opportunities out to international markets. London is an attractive place to live and to do business; the results are there for all to see.
But now there is a new and highly significant investment trend emerging. At recent investor events, such as MIPIM in the south of France in March 2014, we in the UK have begun to see a new push towards investment elsewhere. Clever money is starting to look closely to other British cities as a destination for their funds. Shrewd investors are beginning to look at markets outside of London, believing them to offer greater value uplift and improved yields.
For some time now, leading city commentators, such as Max Sinclair, UK Head of San Francisco-based Wells Fargo, one of the largest banks in the USA, have been predicting much more interest in the UK regions. Speaking at last year's Expo REAL in Munich he said "investors are seeing less value growth in London and the South East". In turn, our own home-grown UK institutional investors, such as Legal and General are also seeking to invest in the UK regions. Nigel Wilson, CEO of Legal & General at his recent AGM has been encouraging Westminster to "bolster the economic strength of the regions" as his company seeks "oven-ready" projects. They too are pledged to invest more in cities outside London over the coming months and years.
Why is this happening? Well it is partly to do with a new sense of self-determination in our UK cities. Over the past couple of years I have launched a series of City Deals in Britain. These are private sector-led devolution initiatives for each of our UK cities. And they have been hugely successful in getting cities to be investor-ready. Each City Deal acknowledges that to attract entrepreneurs to our cities, city leaders must themselves be entrepreneurial, acting proactively to constantly improve the livability and workability of their communities. Needless to say this work is beginning to reap rewards in making our cities look more and more attractive to foreign direct investment. Government agencies, such as UK Trade & Investment (and their new initiative, RIO, the UKTI Regeneration Investment Organization) are doing all they can to support and facilitate this, but it is the cities themselves that are shaping up to secure their future financial well-being. It is the cities themselves that are rising to the challenge.
And this is a change. As with most cities in urbanized nations, many UK cities have struggled with long-term challenges over the last few decades, both social and economic. But now, after the long slow decline of the mid-twentieth century, many of our cities have begun to take real steps forward, of their own accord, with government support, but not dependent on government. They themselves are recognizing that instead of tightly focusing on the very urban core, they need to recognize how their individual city really works, the flow of people, jobs, ideas and income between the center (or centers) and the periphery. Forward-thinking leaders are already facing up to the urban challenge, making their cities places where people want to live, work, shop and play.
Most importantly, our cities are establishing strong governance. Some of our cities, Bristol, Leicester, and Liverpool being three such examples, have taken the step of going for a directly elected Mayor, following the shining example set by London (and I believe we are likely to see more of this in future, as other cities see the advantages of a mayoral system). Other cities already enjoy strong civic leadership; Greater Manchester being a good example of this. But make no mistake, civic leadership is vital to the future success of our cities and their attractiveness to incoming investors. Nations, corporations, teams, schools, cities – all can be well-led or poorly-led. And in each case it makes a big difference whether they are or not. In helping our cities to flourish, we in the UK government are doing whatever we can to improve the rewards to strong leadership; this does not guarantee success, but it helps.
How does a City Deal actually work? Let me give you a couple of examples. Manchester has pioneered a huge step forward in our devolution agenda. At the heart of this deal is a $2 billion revolving infrastructure fund, coupled with a formula that allows the city to "earn back" a portion of the revenue generated from the increased economic growth that results. This will enable the city to shape its own future, with an innovative approach to economic investment that has transformed the city's incentive to grow.
In Sheffield – the city of steel – the civic leaders are taking forward a new approach to skills, allowing them to tailor provision to the needs of the city rather than to the ease of central Government officials hundreds of miles away. They have created a local skills funding model, addressing local skills gaps in key growth sectors such as advanced manufacturing. The city will use a pooled budget to invest in skills and to incentivize colleges and providers to respond quickly and flexibly to emerging needs of key sectors. Their Employment Partnership enables business leaders, training providers and city authorities to oversee the delivery.
So, through this program of City Deals, we are according UK cities the freedoms and flexibilities that they have been crying out for a generation or more. And in this new devolved way of working, we have learnt form the best practice of city leaders in the U.S. and elsewhere. Strong, visible, accountable leadership is vital to attracting inward investment. Each of our city leaders is being urged to set a vision for their city – one that is distinctive. It is self-evident to the UK government that what is good for Liverpool is not precisely what Bristol needs, and we have to recognize those differences, and celebrate them.
Rather than prescribing universal solutions, rather than "rolling out" an approach designed by policy makers in London, we have enabled our cities to live up to their full potential by letting them articulate their own needs and aspirations, and putting power in their hands.
So I would urge U.S. investors to take a close look at our regional cities, rather than look solely to London. Our other UK cities also enjoy many of the strengths London has. And they are now developing the self-confident civic leadership that is needed for the 21st century. Like cities across the world, every UK city has different strengths and weaknesses. And our new breed of self-confident city leadership is stepping up to tailor their investment offer according to their strengths.
Smart investors are following this new found confidence and strength in our UK cities. And they are being handsomely rewarding for doing so.
Further Information
Greg Clark is Minister of State for Cabinet Office (Cities and Constitution) and has been a Member of Parliament since 2005