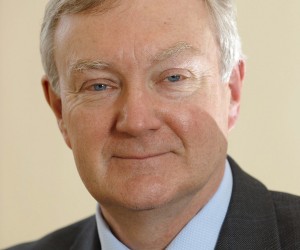 About the Author
Terry Scuoler
Chief Executive, EEF, the manufacturers' organization

U.K. manufacturing is currently enjoying strong growth, led by world class, highly innovative and dynamic companies across a broad range of individual sectors. In 2014, the sector outperformed the rest of the U.K. economy, growing at more than 3% and, whilst growth is expected to be more modest this year, it is still above the long-term trend at over 2%.
This strong performance has been accompanied by growth in employment which has now risen every quarter for more than two years. U.K. manufacturers have now created 100,000 new jobs in the last fi ve years to bring the total back up to over 2.6 million. These jobs are increasingly high-value and manufacturing is backing this growth by investing in the skills and training of its employees. The last five years have also seen major investment in apprenticeships, whilst EEF's own survey evidence shows six in ten companies are planning to increase their training budgets in the next two years. Accompanying this has been a substantial boost to investment intentions which is helping drive productivity to levels five times greater than the rest of the economy.
There has also been an increasing focus on research & development, helped by supportive policies from government in the form of tax credits. As a result manufacturing now accounts for almost three quarters of the total spend on R&D in the U.K. Government policy is also increasingly supportive towards innovation, especially with the introduction of the so-called 'Catapult' centers which bring business and academia together on applied research. This supportive environment for innovation is also boosted by the spending ring-fence on the science budget. Manufacturers are reaping the rewards of this investment in innovation with EEF's latest annual survey showing three quarters of companies planning to use innovation to help export to new markets over the next three years. This further highlights the advantages of the U.K. as a base for high value inward investment.
Manufacturing in the U.K. has the advantage of a strong industrial heritage which has given it a base of a highly skilled workforce. It also benefits from a culture whereby manufacturing receives strong public and governmental support, together with a close working relationship with some of the world's leading research and academic facilities. U.S. companies investing in the U.K. will also have the opportunity to explore links with four of the world's top ten universities for science. Manufacturing is also part of a U.K. business environment which is open to the rest of the world and, in particular, occupies a strategic gateway to the vast and expanding market of the European Union. In 2013 the European Union injected over $4.6bn worth of R&D into the U.K., whilst in return companies based in the U.K. exported goods to the E.U. worth $240bn.
The U.K. economy also provides a competitive tax regime and a government industrial strategy which promotes investment in ground breaking technologies and specific industrial sectors, an entrepreneurial and pro-business culture, together with a mature dynamic and world leading financial services sector which supports it. Manufacturers located in the U.K. also have the advantage of occupying a time zone half way between the United States and Asia, as well as the English language, increasingly the global language of business.
Furthermore, together with the advantages already in existence, the U.K. is shortly to embark on a series of major infrastructure investments which will enhance its competitive edge. These include investments in high speed rail to improve connectivity between London and the regions, as well as better connectivity in the north of the U.K. There is also an imminent decision in summer 2015 on where to invest in extended airport capacity, whilst plans are underway for significant investment in energy infrastructure, including new nuclear and renewables where the U.K. has the world's most ambitious program of investment in this technology.
All of these factors combine to make the U.K. a highly attractive destination for inward investment and a welcoming location for overseas investors.
Further Information
For more information, please contact
Email: enquiries@eef.org.uk
Website: www.eef.org.uk
Twitter: @EEF_insights
EEF, the manufacturers' organization, is the representative voice of U.K. manufacturing, with offices in London, Brussels, every English region, and Wales.
Collectively EEF represents 20,000 companies of all sizes, from start-ups to multinationals, across engineering, manufacturing, technology and the wider industrial sector. We directly represent over 5,000 businesses who are members of EEF. Everything we do – from providing essential business support and training to championing manufacturing industry in the U.K. and the E.U. – is designed to help British manufacturers compete, innovate and grow.
From HR and employment law, health and safety to environmental and productivity improvement, our advice, expertise and influence enables businesses to remain safe, compliant and future-focused.