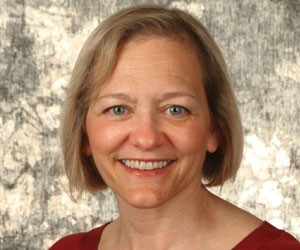 About the Author
Mary Mitchell
Associate Director of Enrollment Management, TASIS The American School in England

The challenge of balancing the advantages of an international assignment with the demands of a family is the reality of expatriate life. Foreign assignments can offer a rich and rewarding experience, with new and exciting opportunities for every member of a family. However, moving with school-age children also involves a number of practical, and at times emotionally difficult, decisions and considerations.
Multinational companies (MNCs) use international assignments to fill key positions, transfer knowledge to far-flung subsidiaries, and develop the skills and expertise of their senior employees. For them, the challenge is to balance the need for global deployment of talent with the related costs.
According to the RES Forum Annual Report 2015 – Strategic Global Mobility & the Talent Management Conundrum [1], 80% of MNCs view an international assignment as important for the career progression of executives and senior managers. However, the 2015 48th Annual Atlas Corporate Relocation Survey [2] revealed that 59% of firms saw employees decline relocation, and further, that 67% of those refusals were due to family issues or ties.
Measurement of assignment return on investment (ROI) is usually determined using financial indicators. The more subjective measurement of talent management outcomes complicates the calculation. To encourage first-choice candidates to accept key assignments, mobility managers are under pressure to find cost efficiencies while delivering high levels of employee support. Their balancing act requires that they establish the company's ROI by capturing "the value" realized from international assignments while meeting the needs of assignee families.
MNCs increasingly apply separate guidelines for a growing variety of assignment types, driven by effectiveness, business importance, and individual benefit considerations. While a third of MNCs [1] profess to assess the value of global assignments for both the organization and the employee, many assignment packages have been reduced in response to economic pressures. For families considering an international move with school-age children, the reduction or elimination of school tuition cover may be a key factor influencing their decision.
EDUCATION CONCERNS TOP THE LIST
Family-related issues continue to present serious challenges affecting assignment success, as documented by the 2015 Global Mobility Trends Survey report issued by Brookfield Global Relocation Services. Children's education is at the top of the list, cited as "very critical" by 40% of the respondent companies (versus an historical average of 27%). The continuing drive to push down the cost of international assignments is likely to have made this a more significant factor for both assignees and companies.
MNCs increasingly expect assignees' children to attend local schools, rather than international schools, with many cutting or capping school tuition assistance. Beyond cost, however, there are many other influencers. For some U.K.-bound families, consistency of curriculum is paramount, especially when assignments are short term and return to the U.S. is likely. Others may want to embrace "English life" fully, including a British educational experience. For those with older students, the impact on the university application process may be the primary focus.
Sufficient understanding of the implications of their schooling choice, both for their children and for the family as a whole, can help minimize the risk of assignment failure and premature repatriation.
THE BRITISH SYSTEM
Education in the U.K. follows a National Curriculum and is compulsory from age five. As of 2015, the "leaving age" has been raised to 18. Broadly speaking, British schools are either state (i.e. public) or independent (i.e. private). Confusingly for Americans, the independent senior (i.e. high) schools are often called public schools or colleges.
Americans who consider enrolling their children in British schools often stumble upon some unexpected factors. The independent system has a well-deserved reputation for excellence, and the top schools require registration years before a student's entrance date (sometimes even at birth). Entrance exams are common, and limited attrition means there are very few places available.
Securing entrance to desirable state schools can also present difficulties. Families may visit schools prior to relocation, but they must have an address within the school's catchment area before officially applying. Even then, places are not guaranteed at first- or even second-choice schools, which may have long waiting lists. The recent Daily Telegraph survey [3] of 53 local education authorities suggests that a third of pupils in London (rising to 45% in some areas) will not gain entrance to their first choice secondary school in 2015 due to sheer demand for places. Outside the capital the figure is closer to one in eight. There is similar pressure on primary school places.
In contrast to the flexibility typically found in the U.S., students in British schools are assigned to year groups strictly based on their age on September 1st. From entry at age five, British schoolchildren are part of a structured learning environment and are expected to be able to read and to know mathematical facts by age six.
High school students often face difficulties transferring into British schools at age 15, which is mid-way through the two year program of extensive course work and preparation for GCSE exams (standardized public examinations, usually taken at age 16).
The same applies to 17-year-olds and A-levels (a two-year modular study program with standardized public examinations, usually taken at ages 17 and 18 and used as a qualification for U.K. university entrance). Students may choose only three or four A-level courses, often following specific areas of interest. This narrow focus is offset by the depth of the course curriculum.
Some secondary schools offer the Cambridge Pre-U, a diploma-style course of study for students aged 16-19, while others offer the International Baccalaureate diploma, discussed below.
AMERICAN AND INTERNATIONAL SCHOOLS
A number of American and international schools are located in London and the surrounding counties. In the face of the many challenges of relocation, some parents opt for a familiar education system, in which the terminology, academic assessments, and graduation requirements are understood.
Many expats also cite non-academic reasons for choosing an American or international school. They often have specific support programs designed to ease the settling-in process and nurture families in transition. Schools offer a ready-made social group, and children and parents alike may feel less "foreign" among other expatriates. Interaction with students from many nations also provides a cultural diversity that enhances the international experience.
Some schools offer both an American curriculum and one or more of the International Baccalaureate (IB) programs, broadly defined on www.ibo.org as:
• Primary Years Program (ages 3-12) – focusing on the development of the whole child as an inquirer, in the classroom and in the world outside
• Middle Years Program (ages 11-16) – a challenging framework that encourages students to make practical connections between their studies and the real world
• IB Diploma Program (ages 16-19) – an academically challenging and balanced university-preparation program to develop students' breadth and depth of knowledge
• Career-related Program (ages 16-19) – addressing the needs of students engaged in career-related education, leading to further education apprenticeships or employment
True "global nomads" — families who move every few years — may find that the best solution lies in transferring students from one IB school to another. Nevertheless, transfer after the first year of the diploma program is not recommended.
Parents of high school students are often concerned about the impact of an international move on their child's prospects for higher education. The IB diploma is widely recognized by universities around the world. Schools providing the American college-prep system offer Advanced Placement (AP) courses to students in an honors-type program. Many North American universities grant credit for successful completion of APs, while British universities equate APs to A-levels when assessing applications.
College counselors at American schools actively assist in the selection and application process, and have experience preparing students applying to universities in the U.S., the U.K., or internationally. Families with students attending British schools generally have to navigate this process themselves — from preparing for SAT or ACT testing, to researching and applying to universities.
Each year, as expatriate families move on, spaces in American and international schools open for new enrollments across the age groups. Places generally fill quickly, however, as most operate a "rolling admissions" policy, accepting applications throughout the year.
Regardless of the school system, to increase the chance of acceptance into their first-choice school, it is crucial for parents to begin their research at the very start of the relocation process, and seek professional advice if necessary.
All children changing schools face challenges, but expatriate students are rewarded by cultural enrichment and experiences that help them to develop an invaluable international perspective, and a unique insight into the meaning of global citizenship.
[1] The RES Forum is an online community for in-house International HR and Mobility professionals, facilitating regular knowledge sharing and e-surveying amongst its 600+ members.
[2] Atlas Van Lines
[3] www.telegraph.co.uk/education
Further Information
For more information please contact:
Karen House, Director of Admissions
Tel: +44 (0) 193 258 2316
Email: ukadmissions@tasisengland.org
Website: www.tasisengland.org
Mary Mitchell is Associate Director of Enrollment Management at TASIS The American School in England, an international school located in Surrey, for students ages 3-18