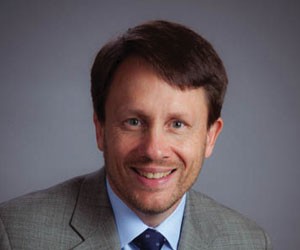 About the Author
Minister Counselor for Commercial Affairs,
U.S. Embassy in London
With U.S.-UK Bilateral Trade running at $214 billion in goods and services annually, there are more than 42,000 U.S. companies exporting to the United Kingdom and more than 7,500 U.S. firms with operations there. Furthermore, the United Kingdom is the #1 overseas source of tourists to the United States, approximately 3.8 million in 2013.
The Commercial Service at the U.S. Embassy in London seeks to promote U.S. exports and advocate on behalf of U.S. business interests in the United Kingdom, while showcasing our country as the premier destination for investment and tourism. Due to the fact that London is a regional hub for many U.S. companies serving the EMEA (Europe, Middle East and Africa) region, my office also works to facilitate U.S. client activities wherever they are.
In support of President Obama's National Export Initiative (NEI), the Commercial Service focuses on a wide variety of best prospect sectors, including, but not limited to: cyber security, smart grid, e-health, clean energy, medical equipment, pharmaceuticals, consumer goods and franchising. Through a variety of customized products and services, we help U.S. exporters identify UK partners and showcase their products in the local market. Furthermore, our office actively coordinates its trade promotion activities with other U.S. Embassies throughout Europe, providing a multi-market approach in support of U.S. business.
The prospect of a comprehensive Transatlantic Trade and Investment Partnership (TTIP) only increases the importance of the United Kingdom as a gateway to Europe for U.S. companies. Emerging markets garner a good bit of attention these days, but it is important to note that U.S. companies exported more goods to the EU in 2013 ($265 billion) than to Brazil, India and China combined. The U.S.-EU economic relationship accounts for one-third of the world's global goods and services trade. Consequently, if your company is interested in entering the UK market, please visit www.export.gov/unitedkingdom or follow us on Twitter @export2Europe.
Finally, I would like to thank BritishAmerican Business for its continued cooperation in support of U.S.-UK trade and investment. We wish you all great success in your business ventures.