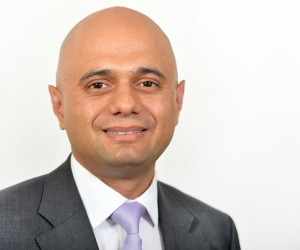 About the Author
Secretary of State for Business, Innovation and Skills
Our two countries have a long-standing history as allies, friends, and trade partners and today the transatlantic trading relationship is more important than ever. In 2015, sustainable and secure economic growth is a priority for both the U.K. and the U.S. governments, and trade and investment between our two nations is central to achieving this growth.
So I am delighted that our already close and longstanding partnership continues to strengthen and evolve. In 2014 the U.K. remained the leading location for foreign direct investment (FDI) from the U.S., securing 29% of U.S. investment projects in Europe, up from 27% in 2013.
This has signifi cant impact for the U.K. Investment creates new jobs and safeguards existing ones, helps us to maintain our leadership in highly competitive world markets, and contributes to national, European, and global prosperity.
Also, building a base in Britain has substantial benefi t for U.S. companies. Not only are we a nation of 64 million consumers, we are a gateway to the European Union's 500 million customers. We continue to build strong partnerships with emerging markets around the world, which opens new doors for export-oriented U.S. companies in the U.K.
This government is committed to making the U.K. one of the easiest and most attractive locations to start a business, and we are building an open and competitive economy to enable this. We have cut red tape and regulation for businesses; offer a highly skilled and flexible labor force; and at 20% our corporation tax is the lowest in the G7 and joint lowest in the G20. We are number one for inward foreign direct investment stock in Europe and second in the world after the U.S.
The U.K. is an increasingly popular location for manufacturing and research and development within Europe. We are investing in both traditional and digital infrastructure to meet companies' needs wherever they choose to locate in the U.K.; offering the best superfast broadband service in Europe and international airports that serve more destinations daily than any other European country. Through initiatives such as Patent Box, and research and development tax credits, our business culture rewards enterprise and innovation.
U.S. investment is important to the U.K. and we are working tirelessly to improve our offer to U.S. businesses and entrepreneurs both to attract investment from new companies, and to grow business with established partners. In February 2015 we launched HQ-UK, a bespoke service that helps U.S. technology companies to build their international headquarters in the U.K. HQ-UK will enable companies to optimize expansion, access a specialist support network, and reach their target markets faster. Additional benefits include priority border control at U.K. airports, accelerated access to U.K. bank accounts, and supporting company incorporation, which can often be completed within a day.
It is encouraging to see that our efforts are paying off. Investors recognize the improvements we have made, and have allocated increasing numbers of investments to many regions across the U.K.
Britain is a GREAT place to do business, and an ideal springboard into the rest of Europe. But we know that there is more to do to enhance our offer to investors. In the coming year, we will continue to push for Free Trade Agreements, transparency and open markets that will benefit us all. We are committed to making significant progress on the E.U.-U.S. Free Trade Agreement in 2015. This agreement has the potential to be the largest bilateral trade agreement in the world, bringing significant economic benefits in terms of jobs and growth to the U.K., E.U., and U.S.
Our collaboration with BritishAmerican Business and its members is crucial to achieving economic growth, and I look forward to working with you to realize U.S. investment potential in the U.K.
Britain is open for U.S. business.