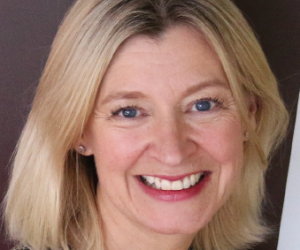 About the Author
Catherine Raines
Chief Executive, UK Trade & Investment

UK Trade & Investment (UKTI) has a long standing partnership with BritishAmerican Business. We share a common commitment to strengthening ties between the UK and US, promoting trade and investment, and ensuring that UK businesses are given the support and advice they need to succeed Stateside. This provides tangible successes and real growth for businesses on both sides of the Atlantic.
Bilateral trade between the UK and US exceeded £138 billion in 2014 and this figure could grow significantly on completion of the EU-US Transatlantic Trade and Investment Partnership (TTIP), which has the potential to be the largest bilateral trade agreement in history. By sweeping away tariff barriers, and unnecessary regulation, TTIP will make it even easier for smaller exporters in particular, and give UK businesses greater access to over 300 million consumers in the US. Securing this trade agreement remains a top priority for the UK Government.
Britain has a proud history as a great trading nation and there is a world of opportunity out there for our businesses, but too few are seizing the chances to export and grow. This needs to change. Our government has committed to supporting 100,000 new British exporters to sell their goods and services overseas by 2020 and one of UKTI's responsibilities is to inspire businesses to take that first step. In November 2015, supported by major private sector partners, we launched our most ambitious export campaign ever. Called 'Exporting is GREAT', it is designed to get more British businesses exporting. Combining a multi-channel advertising campaign, an interactive digital platform and direct contact, we are presenting live export opportunities to businesses of all sizes, sectors and from every region of the UK – so they can apply immediately. UKTI and our partners will provide the advice and expertise to support those businesses on every step of their export journey, from initial interest to market. For a year, we will be travelling the length and breadth of the UK, giving face-to-face assistance to first-time exporters, and encouraging growth of existing peer-to-peer advice networks.
UKTI's extensive team in the US is supporting this new campaign, feeding in the latest business opportunities they have identified from a range of sectors. Our network of experts in nine locations throughout the country provide new and existing exporters with up-to-the-minute advice, guidance, contacts and access to sales opportunities. We keep track of market trends and are constantly reviewing and updating our services to reflect  the needs both of supply and demand. For example we recently appointed a Cyber Security Envoy to the USA, the UK's most important cyber market. Based in Washington DC, our envoy focuses specifically on helping small businesses and first-time exporters, acting as a first point of contact for UK cyber business interests across the entire US market.
Of course there is no substitute for exploring a market first-hand and UKTI leads regular trade missions to the US, enabling UK companies to discover the many opportunities that this dynamic market has to offer. Among those scheduled for the beginning of 2016 are a food-focused trip centred on the Winter Fancy Food conference taking place in San Francisco and a mission to NY Now, a giftware and jewellery exhibition taking place in New York. Companies interesting in attending these, or subsequent missions should visit our campaign website www.exportingisgreat.gov.uk
Potential exporters can also find out more about the US markets through our programme of online webinars, factsheets, guides and market research capabilities. These initiatives, coupled with a comprehensive range of tailored export support programmes are a great starting point for any small and medium-sized British company considering the US market.
As this publication shows, opportunities in America for British goods and expertise have never been better. UKTI is here to help you find and make the most of them, so please get in touch and get started on your export journey.
Dr Catherine Raines, FRSA
Chief Executive, UK Trade & Investment