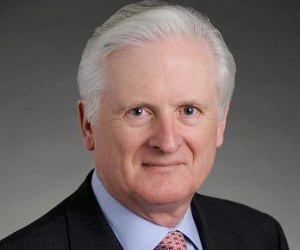 About the Author
Nicholas Walsh
Chairman, BritishAmerican Business
Senior Advisor, AIG

I am delighted to welcome you to the 2016 edition of American British Trade & Investment, our guide for those UK companies looking to expand their operations with the United States, either through inward investment or through the expansion of their trade links.
Throughout the 12 years of American British Trade & Investment, the United States has remained one of, if not the, prime overseas markets for UK companies looking to develop their international footprint. The options seem, and are, vast but sometimes more difficult to grasp than you might think. We hope, therefore, that in its small way this publication can answer some of your questions as to "how and where".
Our organisation, BritishAmerican Business (BAB), was formed back in 2001 through the merger of the American Chamber of Commerce (UK) and the British American Chamber of Commerce (NY) and through this period we have established ourselves as the premier membership organisation for transatlantic business development.
Our continuing high quality programme of content-rich events enables our members to build new relationships and strengthen old ones. Our programme includes top-level C-suite roundtables with business leaders and government decision makers, and outstanding thought leadership events and forums.
We have, over recent years, played a proactive leadership role for the EU-US Transatlantic Trade and Investment Partnership (TTIP), which we believe offers significant potential benefits to our members and for the UK, EU and US economies at large. As the political opportunity arises ahead of the 2016 US Presidential election, we will continue to support TTIP within and beyond our membership.
Our trade and investment activities are supported by a dedicated website (tradeinvest.babinc.org). This has three portals – Investing in the US, Investing in the UK and TTIP news and views. We hope that you will find it a useful information source.
On policy issues we are active on those matters of ongoing concern to our members through any worthwhile way  that may facilitate Transatlantic business. We work alongside partners representing all key business stakeholders, including central government, major trade associations and other business interest groups.
Our American British Trade & Investment guide to investing in the US provides an introduction to the wealth of knowledge available through our members and business partners. It includes contributions from our members, US federal and state government departments, UK Trade & Investment and from leading trade bodies to include such subjects as taxation, immigration, aerospace and defence, automotive and renewable energy.
After 15 years as publisher and editor of BAB's trade and investment guides, Brian Mawdsley will be retiring in spring 2016 and I know you will join me in wishing him well and thanking him for the considerable effort to bring you this guide, through both good and bad times. Please also watch our communications spaces for exciting news on how BAB will be expanding its trade and investment profile.
As always in this report, we have aimed to reflect and support our two countries' truly exceptional partnership. We hope you will find it a useful resource for your own business and, if you don't know us already, a helpful introduction to our organisation.