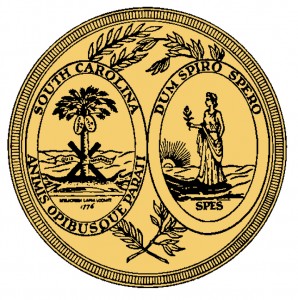 Dear Friends,
As the Chief Executive Officer of a state that is proud to build things – and build them well – I am delighted to share some of the qualities that attract new industries to South Carolina and help our existing companies grow and thrive.
For the last five years, we have been focused on job creation and maximising opportunities for the growth of business and industry in our state. We have built a solid record for successful business development and have emerged as a leader in manufacturing and foreign direct investment.
South Carolina is competing on a global scale with our skilled workforce, pro-business environment, and world-class infrastructure that make our state ideal for international firms. As evidence of our strong international presence, we were ranked fi rst per capita in attracting jobs through foreign investment for the third time in four years. Major announcements from globally-respected companies like Volvo Cars, Boeing, Mercedes-Benz, Michelin, BMW and Colgate-Palmolive helped drive our state to net a record level of capital investment. Products made in South Carolina are reaching markets the world over – with our exports increasing to a record $29.7 billion in goods in 2014.
We appreciate the opportunity to further our partnership in trade and investment for the mutual benefit of both the United Kingdom and South Carolina. I invite you to visit our state and experience the South Carolina difference firsthand. I am confident you will quickly realise that South Carolina's corporate environment and unmatched quality of life make our state just right for your business. God bless.
My very best,
Nikki R. Haley
Governor