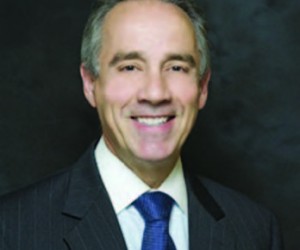 About the Author
Stephen Maltby
Partner, Gibney, Anthony & Flaherty, LLP

With the 2016 Presidential election on the horizon, US immigration policy promises yet again to be a leading topic of debate. Presidential candidates in both parties differ widely in their approaches: granting amnesty and a pathway to citizenship for undocumented immigrants, constructing a Berlin type wall on the Southern border, deporting millions of people without proper immigration documentation, and even repealing constitutional birthright citizenship of people born to undocumented immigrants. But through all the noise about illegal immigration, President Obama's administration has outlined several proposals for meaningful immigration reform, and has succeeded in implementing some initiatives that facilitate the hiring and retention of foreign talent by US employers.
INITIATIVES BY THE WHITE HOUSE
Following President Obama's executive action on 20th November 2014 to fix the nation's broken immigration system, on 15th July 2015 the White House released a Presidential Memorandum on "Modernizing and Streamlining the US Immigrant Visa System for the 21st Century" (the Memorandum). The Memorandum outlined several reforms to immigration programmes and policies, including the following:
A. FACILITATION OF TRAVEL
The Memorandum states a national goal for the US to provide a "best in-class international arrival experience", with the expanded use of Automated Passport Control kiosks and Mobile Control Applications.
For many years, British citizens have been able to travel to the US on business or for tourism without a visa following registration on the Electronic System for Travel Authorisation at www.esta.cbp.gov. Participation in the Visa Waiver Programme allows qualified applicants to stay in the US for multiple visits of up to 90 days over a two year period.
However, the Memorandum recommends further measures to improve the travel experience. Since 9th August 2013 a limited number of British travellers have been able to participate in the US Global Entry programme, which provides for expedited clearance of pre-approved low risk travellers arriving in the United States at Global Entry kiosks located at designated airports. United States Customs and Border Protection (CBP) expects to expand eligibility to apply for Global Entry to include all British citizens in the near future. See www.globalentry.gov.
Other recommendations in the Memorandum include expanding pre-clearance with pre-boarding inspection (currently in place at 15 airports in six countries), and eliminating the need for air passengers to complete a paper Customs Declaration form. This is intended to smooth the arrival process and facilitate international to domestic transfers.
B. KNOWN EMPLOYER PILOT PROGRAMME
The Memorandum also announced plans for U.S. Citizenship and Immigration Services (USCIS) to advance a pilot programme that will streamline the adjudication of non-immigrant visa petitions filed by US employers who meet certain corporate requirements. Employers will have the option to petition for "Known Employer" status and to pre-establish themselves, thereby reducing the time required to review the employee's petition.
C. ENHANCED PORTABILITY AND JOB FLEXIBILITY
The Memorandum also confirmed a forthcoming regulation providing additional job flexibility and portability to foreign workers under the American Competitiveness in the Twenty-First Century Act of 2000 (AC21). Specifically, the regulation will allow workers to change jobs or receive promotions while waiting for a green card, and will explain where H-1B workers can seek other H-1B employment. There will also be a grace period for non-immigrants whose authorised stay has expired or whose jobs have been terminated.
D. MODERNISATION OF PERM ADJUDICATIONS
Another welcome recommendation in the Memorandum is the intention of the Department of Labor to publish a new regulation to improve the PERM labour certification application programme. The new regulations will update recruitment methods, add a process to correct minor errors in applications, and add plans to streamline the adjudications process and reduce processing times for audited cases.
E. IMMIGRANT INVESTOR VISA
The Memorandum also recommends rulemaking to enhance the integrity of the Immigrant Investor (EB-5) programme. It calls for increased scrutiny by requiring conflict-of-interest disclosures by Regional Centres and enhancing background checks of investors. In addition, it is expected that the Department of State (DOS) will clarify that potential EB-5 investors are eligible for B visitor visas to examine or monitor potential qualifying investments.
F. IMMIGRANT VISA ISSUANCE
A key component of the recommendations made in the Memorandum relates to immigrant visas for employment-based immigrants. Noting that the statutory caps on immigrant visa numbers "no longer reflect the needs of US businesses and the US economy", the recommendations call for the USCIS and DOS to revise the monthly Visa Bulletin to provide predictability in visa availability to non-immigrants to "allow more individuals seeking LPR status to work, change jobs, and accept promotions".
Fulfilling this recommendation, on 9th September 2015 the DOS released a Visa Bulletin that provided "Application Final Action Dates", including cut-off dates for issuing green cards, as well as "Dates for Filing Applications" with cut-off dates indicating the earliest date when applicants may file their individual applications for permanent residence. While this revised methodology for the filing and final adjudication of immigrant visa applications was a highly welcomed development (since it allows applicants to apply for employment and travel authorisation), the DOS issued a revised Visa Bulletin on 25th September 2015 with later dates for citizens of India and China to file applications, effectively taking the benefits away from thousands of individuals and adding to the uncertainty of the process.
G. MODERNISED IMMIGRANT VISA (MIV) PROJECT
As part of its recommendations to improve the overall visa applicant experience, the Memorandum notes that DOS and USCIS are preparing to launch the MIV project, which modernises how agencies interact with customers. The DOS has implemented a pilot MIV programme at six consulates: Buenos Aires, Frankfurt, Hong Kong, Montreal, Rio de Janeiro and Sydney. This programme includes only a single MIV component that digitises the content of a file. However, the full range of MIV applications is scheduled for release in the Spring of 2016.  These include the ability to upload electronic documents, update beneficiary information and receive messages.
OTHER EMPLOYMENT-BASED IMMIGRATION DEVELOPMENTS
A. L-1B SPECIALISED KNOWLEDGE
The L-1B visa category is available to intra-company transferees who possess "specialised knowledge". Defined in USCIS regulations as "special knowledge possessed by an individual of the petitioning organisation's product, service, research, equipment, techniques, management, or other interests and its application in international markets, or an advanced level of knowledge or expertise in the organisation's processes and procedures", the denial rate of such petitions by USCIS in FY 2014 reached a record 41%. In addition, the rate of requests for evidence was 45% in FY 2014, compared to only 2% in FY 2004.
In response to public comments regarding the increasingly restrictive legal standards of the L-1B specialised knowledge category, the USCIS released new guidance effective 31st August 2015. The USCIS affirmed that "specialised knowledge" does not need to be unique or proprietary, or narrowly held within the company, or require a test of the US labour market. Furthermore, a high salary is not required. However, the knowledge must not generally be found in the industry or in the petitioner's US operations, it must be particularly beneficial to the employer's competitiveness, image or financial position, must normally be gained only through experience with the employer, and it must be knowledge of a product or process that cannot be easily transferred or taught without significant cost or inconvenience, or knowledge of a process or product that is sophisticated or complex.
While the guidance provides welcome clarification of what may constitute "specialised knowledge" for L-1B visa purposes, USCIS adjudicators are still given considerable leeway to review the weight and type of evidence that establishes whether the beneficiary possesses specialised knowledge, leaving employers with little concrete guidance on how to prepare successful petitions.
B. CHANGE OF H-1B WORK LOCATION
On 21st July 2015, USCIS released final guidance clarifying whether amended or new petitions need be filed for H-1B employees who move job locations. The Memorandum clarifies that if an H-1B visa holder moves work locations not covered by an existing labour condition application (LCA) after 19th August 2015, even if the new worksite is within the "area of intended employment", an amended petition must be filed before the employee begins working at the new job location. This departs from prior guidance, which only required a new LCA posting for worksite location changes within the same area. Certain short-term placements of up to 30 or 60 days, as well as non-worksite location changes, are exempt from the requirement of filing a new or amended H-1B petition.
USCIS further noted that once an amended or new H-1B petition is properly filed, the H-1B employee can immediately begin to work at the new place of employment. A final decision on the petition is not required to start work at the new place of employment.
C. H-4 WORK AUTHORISATION
In a much anticipated final regulation published on 25th February 2015, USCIS confirmed that the agency will extend employment authorisation eligibility to certain H-4 dependent spouses of H-1B non-immigrants who are seeking employment-based lawful permanent resident status. The rule became effective 26th May 2015. To be eligible for employment authorisation, the H-4 visa holder must be the dependent spouse of an H-1B non- immigrant visa holder who:
Is the principal beneficiary of an approved Form I-140, Immigrant Petition for Alien Worker, or
Has been granted H-1B status under sections 106(a) and (b) of AC21. (AC21 permits H-1B non-immigrants seeking lawful permanent residence to work and remain in the US beyond the six-year limit on their H-1B status)
Under the new rule, eligible H-4 dependent spouses can file Form I-765, Application for Employment Authorisation, with supporting evidence and the required $380 fee, to obtain employment authorisation and receive an Employment Authorisation Document (EAD).
USCIS began accepting applications on 26th May 2015. The H-4 dependent spouse is not eligible to begin working in the United States until USCIS has approved the Form I-765 and the H-4 dependent spouse has received the EAD.
D. F-1 WORK AUTHORISATION
USCIS has proposed various changes to the rules permitting students in F-1 status to work in the US pursuant to a post completion optional practical training (OPT). Under existing regulation, students who have a degree in the Sciences, Technology, Engineering and Mathematics (STEM) and who work for an employer that is enrolled in and uses E-Verify are eligible to apply for a 17 month extension to a period of OPT.
Under the proposed rule, STEM students could apply for an OPT extension for 24 months. This would increase their OPT time to a total of 36 months. Furthermore, the proposed rule expands the list of degrees that qualify for this benefit. Finally, the proposal imposes new requirements on employers to devise a customised training programme, to provide a mentor for each STEM student, and to make attestations regarding the compensation to be paid to the STEM student and the working conditions of US workers.
CONCLUSION
The Memorandum offers a glimpse into a more modern US immigration landscape, making the legal immigration system more efficient and accessible to employers and visa holders alike. However, reform by means of legislation, and not just administrative proposals, needs to be undertaken. Unless the elections in 2016 bring about a consensus and bi-partisan support on the approach to overhaul the system, employers and immigrants can continue to expect only piecemeal improvements.
Further Information
For more information, please contact:
Gibney, Anthony & Flaherty, LLP
665 Fifth Avenue
New York, NY 10022
Tel: +1 212-688-5151
Email: sjomaltby@gibney.com
Website: www.gibney.com