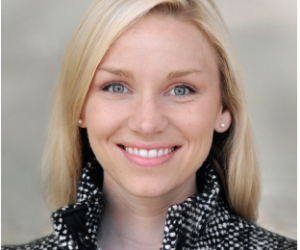 About the Author
Katie Clark Sieben and Shaye Mandle
Commissioner, Minnesota Department of Employment and Economic Development,
President and CEO, LifeScience Alley

Dramatic changes continue throughout the medical device industry in the United States and across the globe. Companies are reconfiguring their operations and product portfolios to address market shifts and changes in the way medical devices are designed, regulated and purchased – resulting in more mergers, acquisitions and cross-industry collaborations.
As the need for new therapies and health care cost management grows, we are confi dent about the medical device industry's capacity to develop solutions, and are optimistic about the future. Medical devices will play an ever-expanding role in improving global population health. The state of Minnesota has the highest concentration of medical device manufacturers in the nation, and we see this growth and innovation taking place on a daily basis.
Medical devices have traditionally included surgical, medical and dental instruments, appliances and supplies. They run the gamut from implanted electronic devices (such as pacemakers), stents and artificial joints, to syringes, catheters and surgical dressings, on to diagnostic imaging equipment, scanning devices and patient-monitoring systems.
Today, new discoveries and converging technologies are expanding the very concept of medical devices and how they can be used. We are seeing a revolution in neuromodulation products and therapies, regenerative medicine and drug-device combination products. Digital information technology is being paired with medical devices in innovative ways to monitor and improve patient outcomes and contain costs.
In the United States, the health care system is undergoing unparalleled transformation sparked by the Affordable Care Act and a need to move from fee-for-service payments toward population health management and value-based medicine. This has caused widespread changes in how medical device purchasing decisions are made. It has also resulted in flat or reduced reimbursement rates for medical products and services, including medical devices.
In the past, an individual physician would make decisions about the best medical device for a patient. Nowadays, that decision-making role has expanded to include hospital administrators, health plan administrators and approval committees with insurance companies. The emphasis is on meeting and exceeding the desired health outcomes while controlling costs.
In response, companies are using new strategies. These include broadening product lines – often through mergers and acquisitions – and packaging services with products to increase efficiencies in clinical settings. Companies are joining forces to better control their pricing and be more competitive in a marketplace where cost is driving decision making.
Many medical device companies have targeted new markets for growth. Countries like India, China and Brazil are important markets for medical devices, especially with the innovations taking place in device therapies for common chronic diseases such as diabetes. Companies headquartered or with major operations in Minnesota such as Medtronic, St Jude Medical, Boston Scientific and 3M are developing effective therapies at a price point that people in those countries can afford.
Common industry concerns include the tax climate and regulatory approval process. The Affordable Care Act imposed a national medical device excise tax of 2.3% that applies to non-retail medical devices such as X-ray equipment, MRI machines, surgical instruments and pacemakers.
Medical devices are regulated by the U.S. Food and Drug Administration (FDA). Timetables to get device approval through the FDA today still lag behind those of a decade ago – but they are significantly better than they were two years ago. The US regulatory system, as a whole, has begun to turn the corner toward more predictable and efficient approvals.
Typically products have had to fit into either the drug approval pathway or the device approval pathway. As devices have become more complicated and drug-device combinations have become more common, the FDA has created some accelerated approval pathways for novel new therapies, but more can be done to improve this process.
While challenges exist, the United States remains an essential market for global manufacturers. The US is the largest medical device market in the world, with about $142 billion in revenue in 2013, according to Marketline Industry Profile for Health Care Equipment and Supplies, October 2014. That report predicts a compound annual  growth rate of 5.2% for the period between 2013 and 2018.
Venture capital investments in the US medical device industry have grown steadily over the past 20 years – except during the recession of 2007-2008, based on data from PwC. In 2014, there was more than $2.7 billion in US venture capital investments in medical devices and equipment. Investments in start-up medical device companies in Minnesota reached a six-year high in 2014, LifeScience Alley data shows.
Many companies from the United Kingdom and across the globe have found it makes sense for them to have a US presence. Since 2003, UK-based companies have invested almost $420 million in 30 medical device operations in the United States, according to fDi Markets.
For instance, medical device maker Smiths Medical – a division of UK-based Smiths Group plc – employs more than 850 people in its Minnesota global headquarters and  recently invested in a state-of-the-art headquarters building. The company received funding from the state of Minnesota's Department of Employment and Economic Development through its Job Creation Fund, which allows for up to $1 million in incentives for companies that create at least 10 new full-time jobs. As part of the funding, Smiths Medical announced plans to add more than 160 new jobs.
EPICENTRE OF MEDICAL DEVICES
Foreign investors are drawn to the United States by the size of its medical device market and often by state incentive programmes. In Minnesota, we have found that companies are most attracted to our performance record, which is based on a wealth of local expertise in getting medical devices to market, a well-educated talent pool and the state's unique history as a leader in medical technology innovation.
Minnesota became a medical technology powerhouse back in the 1950s when the modern medical device industry was invented here. That history is featured in a display that opened in mid-2015 at the Smithsonian National Museum of American History in Washington, DC. The Smithsonian selected Minnesota's Medical Alley as one of six "Places of Invention", among other innovative hotspots such as Silicon Valley. These places of invention are notable, said the Smithsonian, for "what can happen when the right mix of inventive people,  untapped resources, and inspiring surroundings come together".
For Minnesota, that "right mix" began with leading-edge clinicians at Mayo Clinic, located in Rochester, Minnesota, and at the University of Minnesota. For more than 150 years, both institutions have driven advancements in health care and bioscience.
Back in the late 1940s, Earl Bakken, an engineer who repaired medical equipment for the University of Minnesota, was asked by Dr C. Walton Lillehei to solve a problem: temporary pacemakers requiring electric current could fail during blackouts. In response, Bakken developed the first external, battery-operated, wearable artificial pacemaker – and founded Medtronic, now the world's largest standalone medical technology development company.
Today, you will find 441 medical device manufacturing operations in Minnesota employing more than 28,000 people. That is four times the concentration of medical device employment compared to the nation as a whole. In fact, Minnesota ranks first in its medical device "location quotient," the measure of industry concentration in a location compared to the national average.
This concentration strengthens our innovation ecosystem. In Minnesota, an early-stage company with 10 people has access to some of the most experienced clinical and regulatory experts in the world. These are often people who have worked at established medical device makers such as Medtronic, St. Jude Medical, Boston Scientific, Coloplast and 3M and who serve as consultants and help companies put together clinical trials, work with the FDA and get through the regulatory process.
Pre-market approval (PMA) is the FDA process of scientific and regulatory review to evaluate the safety and effectiveness of Class III medical devices. Minnesota companies of all sizes, on average, get through the PMA cycle 199 days faster than companies from other states.
Between 1960 and 2014, Minnesota led the United States in cumulative PMAs, with 9,097 – or 33% of all pre-market approvals granted by the FDA. Also, from 2010-2014, Minnesota ranked second after California in the number of medical device patents granted.
A culture that encourages collaboration between academic researchers, private industry and government has been key to the growth of Minnesota's medical device industry. Mayo Clinic, for example, has made a 20-year commitment to turn Rochester into the world's foremost Destination Medical Center. The plan includes more than $6 billion in investment from Mayo Clinic, private sources and state and local government. Incubators to turn clinical and research advancements into useful products and therapies are an integral part of the plan.
Medical technology remains indispensable. Aging populations and increased demand for medical therapies paint a positive picture for this industry. And, when growth in the medical device industry is measured by its impact – by lives helped and lives saved – the future is indeed bright.
Further Information
The Minnesota Department of Employment and Economic Development is the state's principal economic development agency, promoting business recruitment, expansion and retention, workforce development, international trade and community development. For more details, please visit www.mn.gov/deed/whymn
LifeScience Alley, based in Minneapolis, Minnesota, is the largest state-based medical technology industry association in the United States. The organisation works to ensure that Minnesota's Medical Alley remains the world's strongest medical technology community. For more information, please visit www.LifeScienceAlley.org