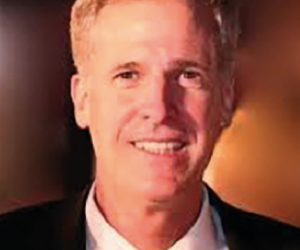 About the Author
Comment from John Simmons
Minister-Counselor for Commercial Affairs, American Embassy, London

The bilateral commercial relationship between the United States and the United Kingdom continues to support a substantial number of jobs, businesses and investments in each country. This year our bilateral trade in goods will easily surpass $100 billion, while trade in  services will roughly equal this figure. Investment flows between our two countries now exceed a cumulative $1 trillion, with affiliates of UK companies operating in the United States employing almost one million Americans.
In the coming year, the U.S. Embassy in London will continue to make assisting UK firms seeking to invest in the United States one of our highest priorities. We hope to facilitate the participation of UK companies in two major  investment promotion events: the annual SelectUSA Summit taking place in Washington in June 2016, and a major US investment forum being organised in April 2016 as part of the Hannover Messe in Germany. At both investment conferences senior U.S. Government officials will be present, as will representatives from all 50 US states.
Our trade relationship continues to show robust results as well. The UK is the only market among the top 15 destinations for US exports that has generated growth this year, with US exports to the UK up 5% through August 2015. UK exports to the US have also been strong, having increased by 7% this year. Beyond trade in goods, our exchange of travellers also contributes greatly to the vibrancy of our commercial relationship. Each year the US and UK send seven million tourists between our two countries, generating almost $25 billion in spending.
In each of these areas – investment, trade, services and tourism – the U.S. Embassy seeks to aid American and UK business in support of expanded ties. In doing so, we look to our valued partner, BritishAmerican Business, to support these critical endeavours.